____________________________________________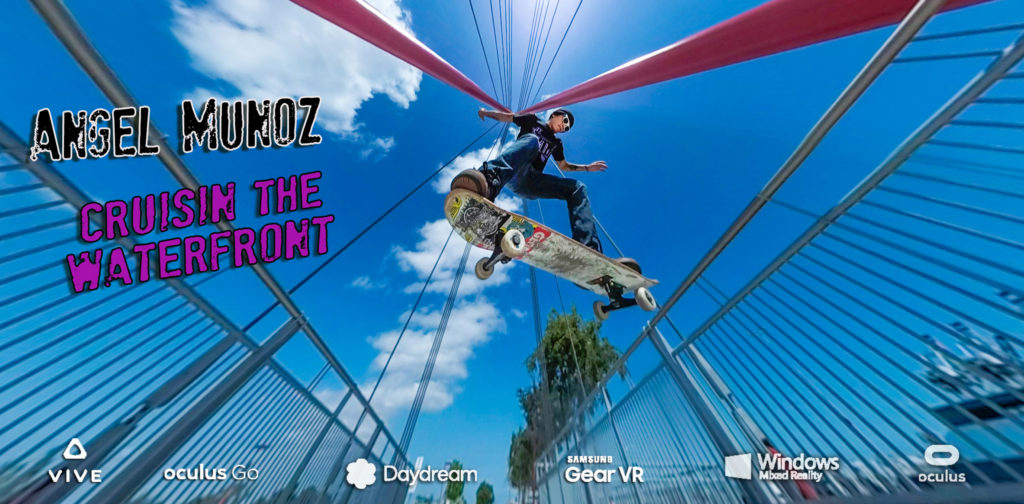 VIEWING INSTRUCTIONS: This video is best viewed in a VR headset. Stay focused on Angel while he skates.
DESCRIPTION: Skater Angel Munoz lands some rad tricks as he cruises through The Waterfront
by the Port of Los Angeles. Angel skillfully rides his board and holds a
gimbal stabilizer in several shots providing a sick POV experience.

Categories:
Skills:

360 Sound Design
Concept Design
VR Editing
VR Production

Share Project :